While some overlook states in the US heartland such as Ohio in favor of states on coasts, Ohio has a lot to offer. The state offers stunning and varied landscapes and jaw-dropping natural beauty.
From the scenic lake Eire and its various islands to rolling hills, hidden waterfalls, cornfields to skyscrapers, there is always something to see and do in Ohio. Additionally, the state is home to multiple high-profile universities, some of the best hospitals in the country, and the world's only Rock & Roll Hall of Fame.
Ohio is also well known for its low cost of living. In 2016 it was ranked the 9th most affordable state by CNBC. Average property prices in Ohio are considered very low in comparison to national averages, making it attractive to many real estate investors.
Ohio also stays true to its slogan: "the heart of it all" which seems to be a geographical fact. Not only is it midway between New York City and Chicago, but other cities are located within a 500-mile radius. This includes Washington DC, Toronto, Philadelphia, Boston, and Nashville to name a few.
Ohio & Employment Opportunities
While Agriculture is Ohio's biggest industry, other industries are growing quickly in the region. This includes healthcare and MedTech companies setting roots in the state. Additionally, many major companies in the tech scene have been expanding to Ohio. Companies like Facebook, Amazon, Google, Carvana, IBM, and others have set up offices in the state.
The reasons for the growth in the tech sector are two-fold. The first reason is taxation. Ohio is one of six states that does not have a state-level corporate income tax. Instead, they implement Gross receipts taxes.
The other reason is the many higher learning facilities and the skilled professionals that graduate from them. This helps create a highly skilled and talented workforce in a state that is known for its low costs. Tech companies are making the most of a growing population of professionals while paying a fraction of operational costs.
It is important to note that this list is ranked by municipal population growth according to the US government's Census Bureau's information.
Honorable Mention – Columbus, Ohio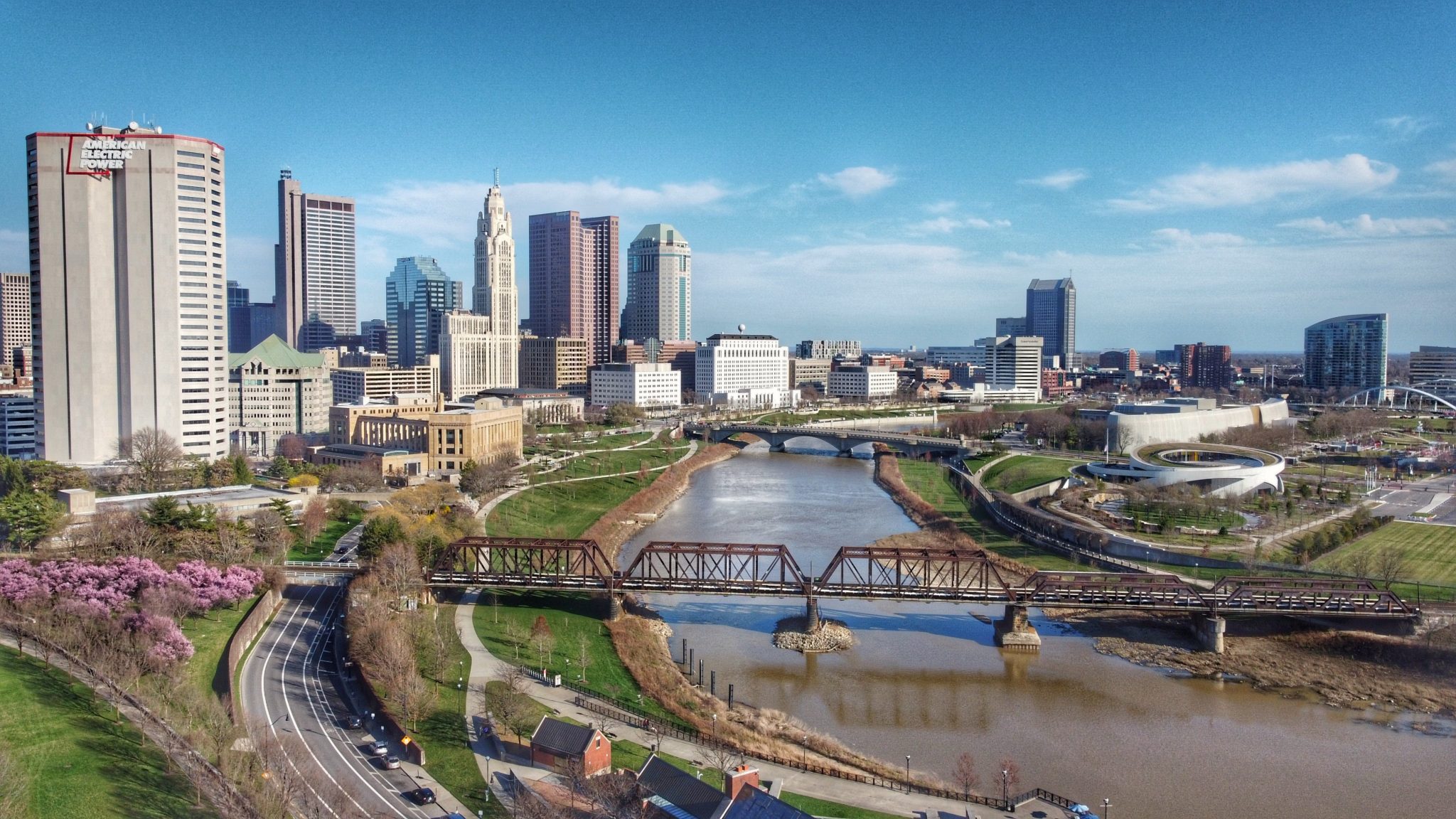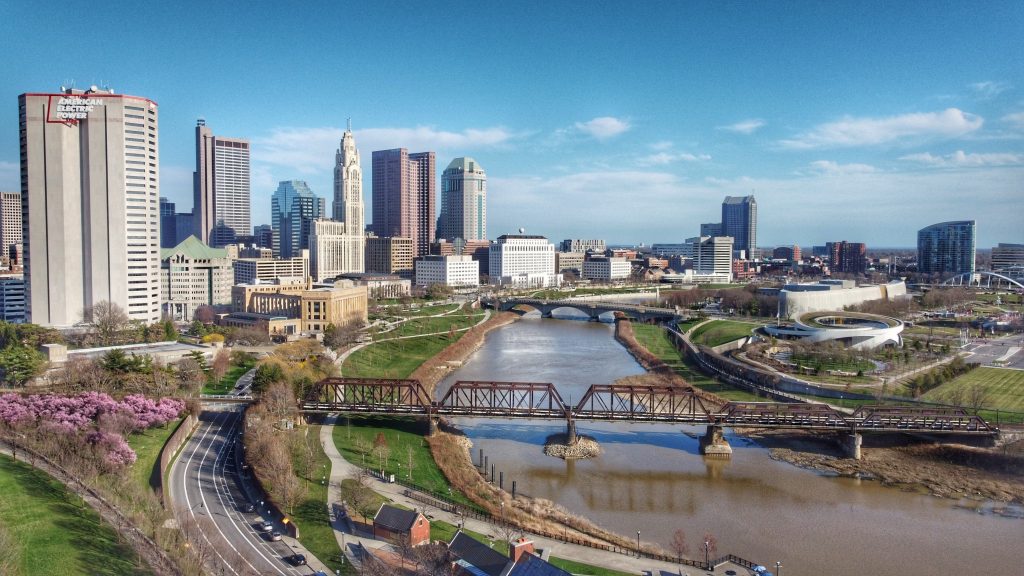 Named after the explorer Christopher Columbus, Columbus Ohio is the State Capital and most populated city in the state. It is a picturesque metropolis sitting on the banks of the Scioto & Olentangy Rivers. It is also known as "arch city" for its many arches which can be prominently seen in the Short North district today.
According to U.S. Census data between the years 2000 to 2020, Columbus grew by a modest 25%. Despite this, according to Zillow, property prices have grown by 17% in the past year alone and average at $220,000. Average rental costs were $961 as of 2020 and are likely to be higher today.
10. Avon Lake
Located on the banks of Lake Erie lays the small city of Avon Lake. The municipality has both an interesting history and plenty of natural beauty. It has many amazing beaches in the area but without hurricanes and sharks. It is a host to many companies including Ford Motors and Reliant Energy. Avon Lake is also just a short 30-minute drive away from the larger and better-known city of Cleveland.
Avon Lake grew by 33% in the past 20 years according to the data. While housing prices grew by just 15% in comparison to Columbus, the average home value is much higher. The average price of a home in Avon Lake is $340,000. Average rental costs are slightly higher as well with median rental costs averaging at $1,136. Nearly 82% of the population are property owners making Avon Lake a unique opportunity for real estate investors interested in rental properties.
9. Hilliard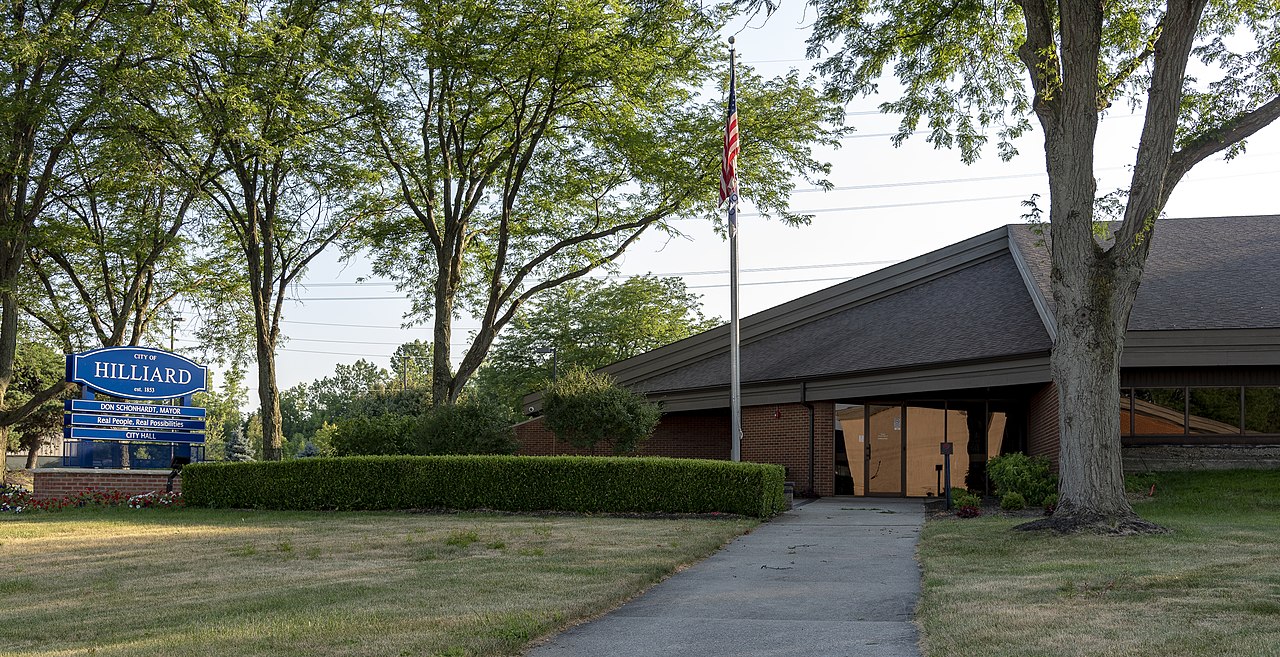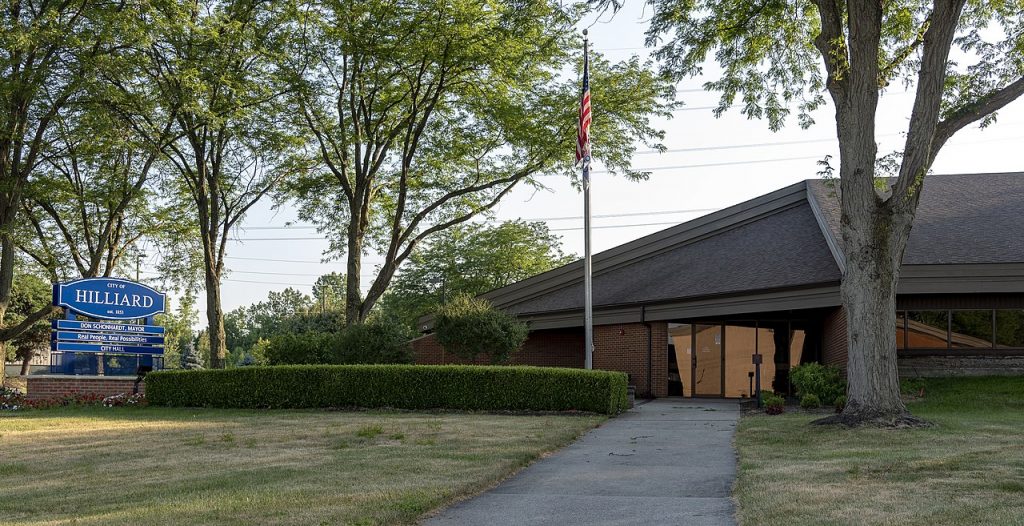 Just minutes away by car from downtown Columbus is Hillard, Ohio. It is a quiet and all-American suburb located close to the action of Columbus. Due to their close proximity to shopping centers, restaurants and many activities are right around the corner. Hillard seems to balance city-life excitement with a calmer sub-urban pace. Most of the homes are single family residences with plenty of cul-de-sacs and young families.
Hillard grew by 50% between 2000 to 2020 according to government data. Average home value has grown by 17% in the last year alone, bringing prices up to $319,000 for a property. The median age in Hilliard is 36 years old, which indicates that there are plenty of young families in the city.
8. Springboro
Springboro is a small suburban city located halfway between Cincinnati and Dayton. It was previously ranked as the #10 best suburb to live in according to Business Insider in 2014. Springboro is also known for its public parks, public golf course, and festivals. It's Octoberfest and Christmas festival tends to bring in visitors from all over the state.
Possibly related to the fact that it was voted as one of the best suburbs to live in, Springboro grew rapidly. Since 2000 the city has grown by 49% with annual growth of 0.82% per year. The population is mostly young and educated. Housing on average has grown by 14% in the past year with housing costing around 361,000 on average. Homeownership stands at 84% with few properties available for rent. All things considered, Springboro can be a good hotspot for investors.
7. Mason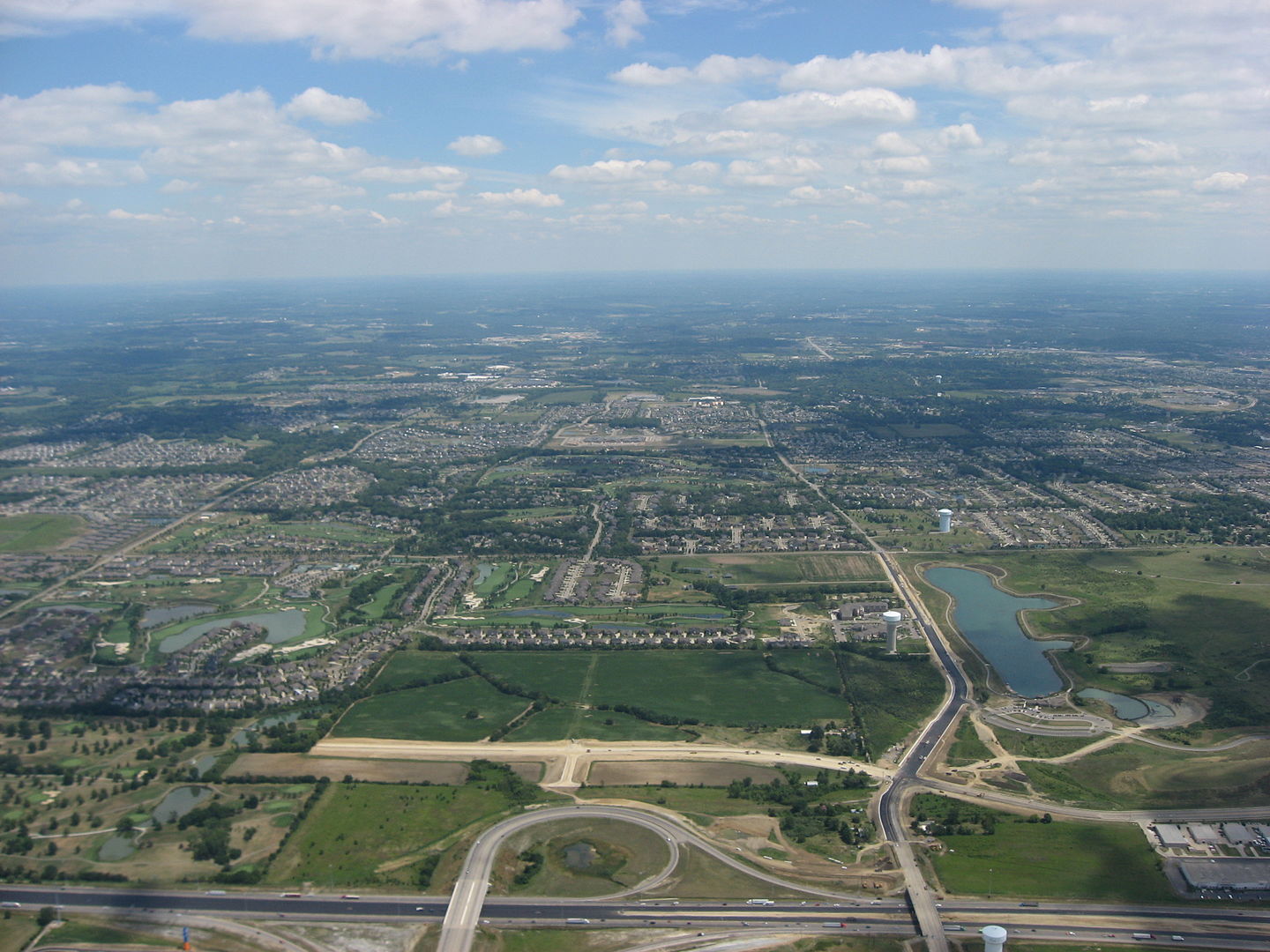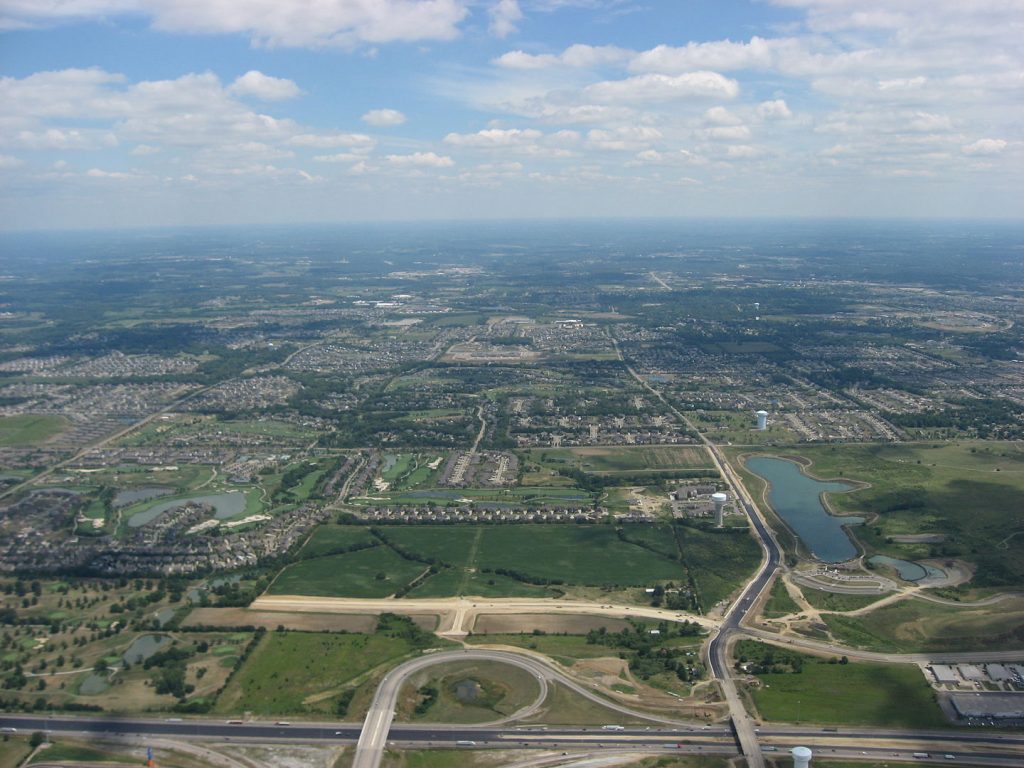 Just south of Springboro and closer to Cincinnati sits the city of Mason, Ohio. It is roughly half an hour from downtown Cincinnati. Mason is home to Kings Island amusement park and the Lindner Family Tennis Center, one of the world's largest tennis stadiums. The Western & Southern Open, a top tennis tournament takes place in the city.
Mason grew by 50% since 2000 with a rate of 0.85% annually. The average home valuation grew by 15.7% in the past year and average housing costs $385,000. Rentals prices are high, costing $1,350 on average. The average age in Mason seems to be slightly higher than average for Ohio.
6. Grove City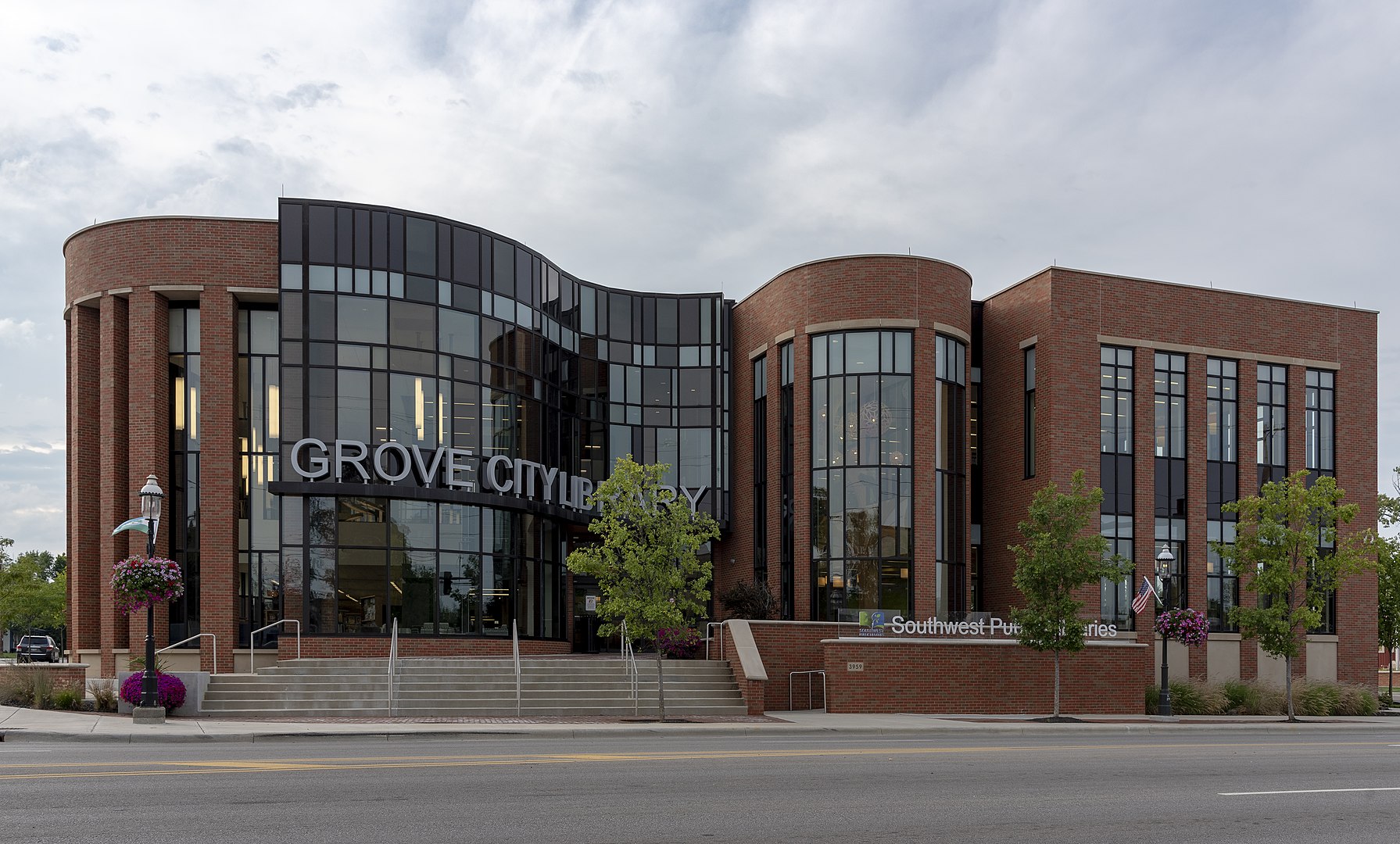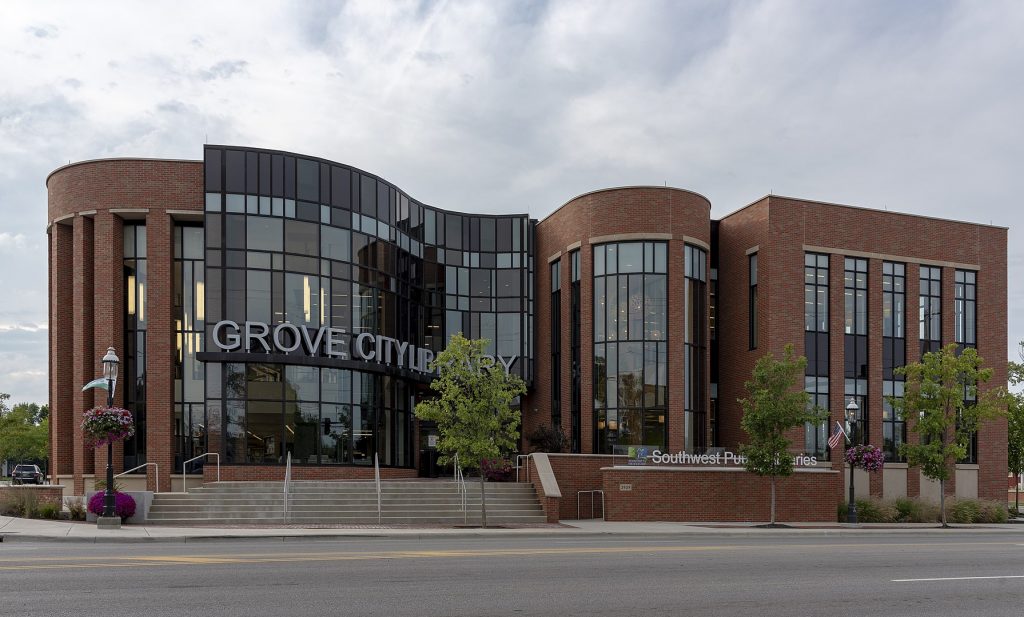 Grove City is a small suburban municipality located just southwest of Columbus, Ohio. It has several small rivers, creeks, and streams crossing it as well as the much larger Scioto River. This could make it an ideal place for fishing fans. There are also a handful of parks as well as a golf club and winery operating in the city.
Population growth since the 2000s is listed as 51% according to census data The average home value in Grove City in 2022 is $272,000, a 17% increase in the past year alone. Average rent is $1000 on average. Grove City spans over a rather small area and is only 17 miles and is slightly more densely populated than other municipalities on this list.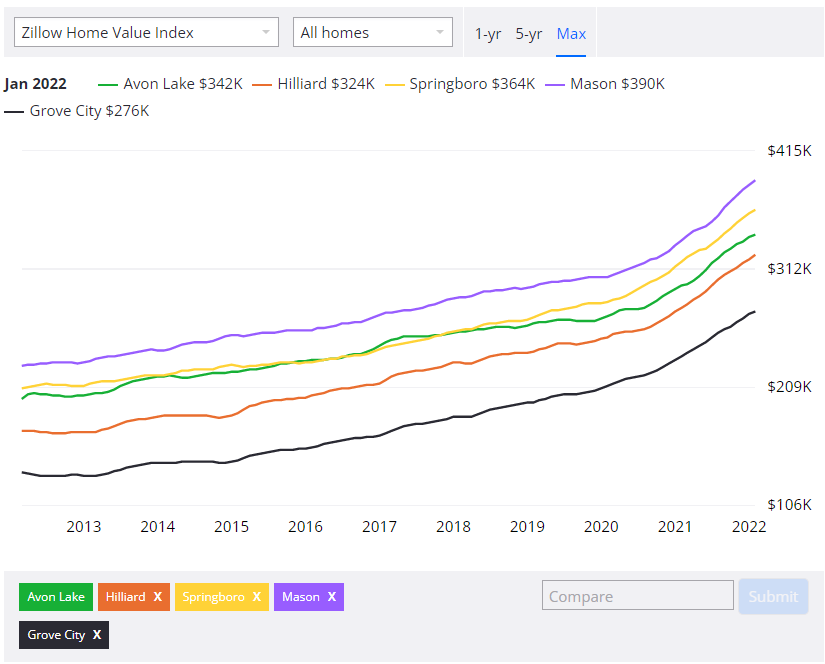 5. North Ridgeville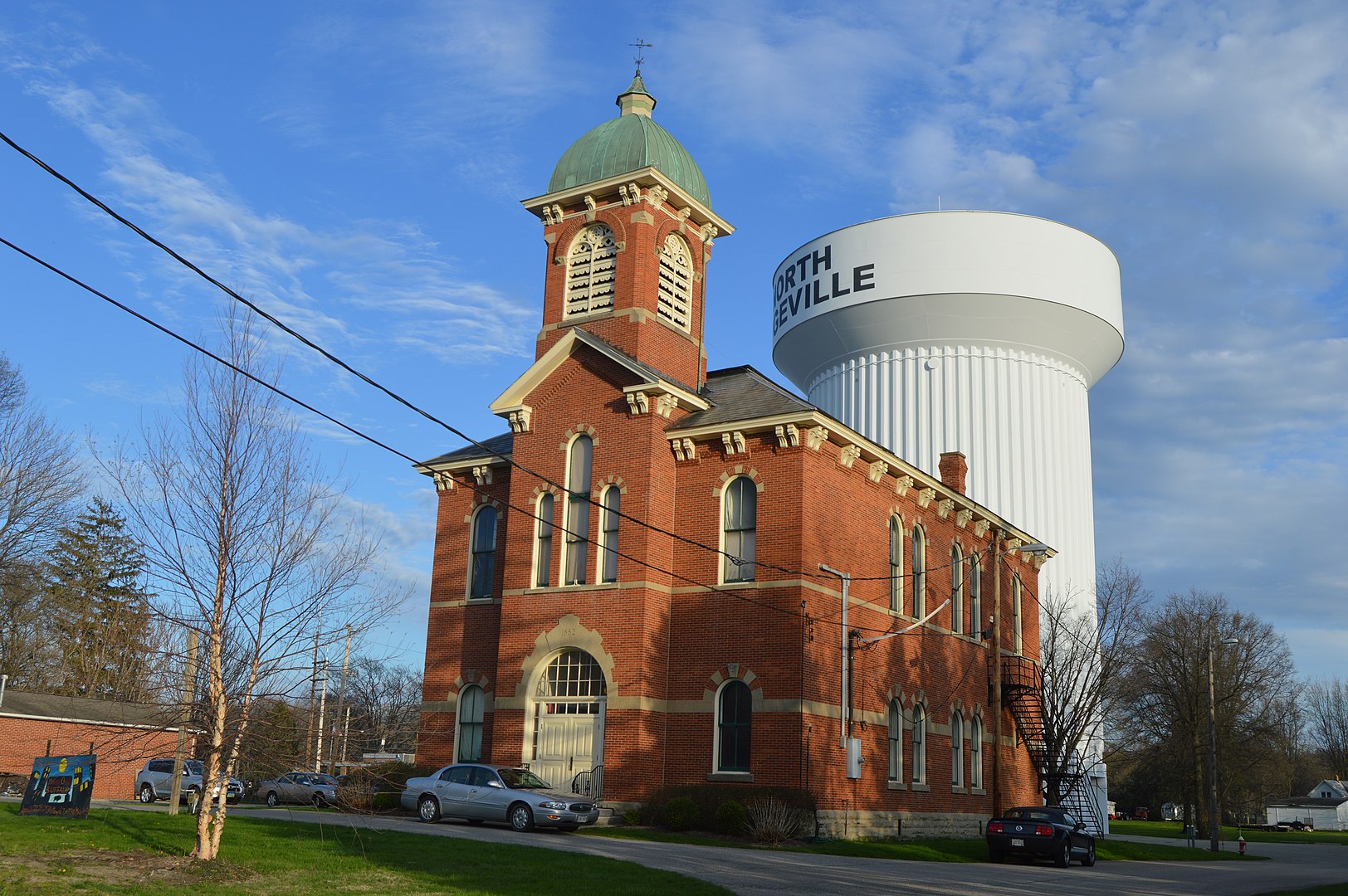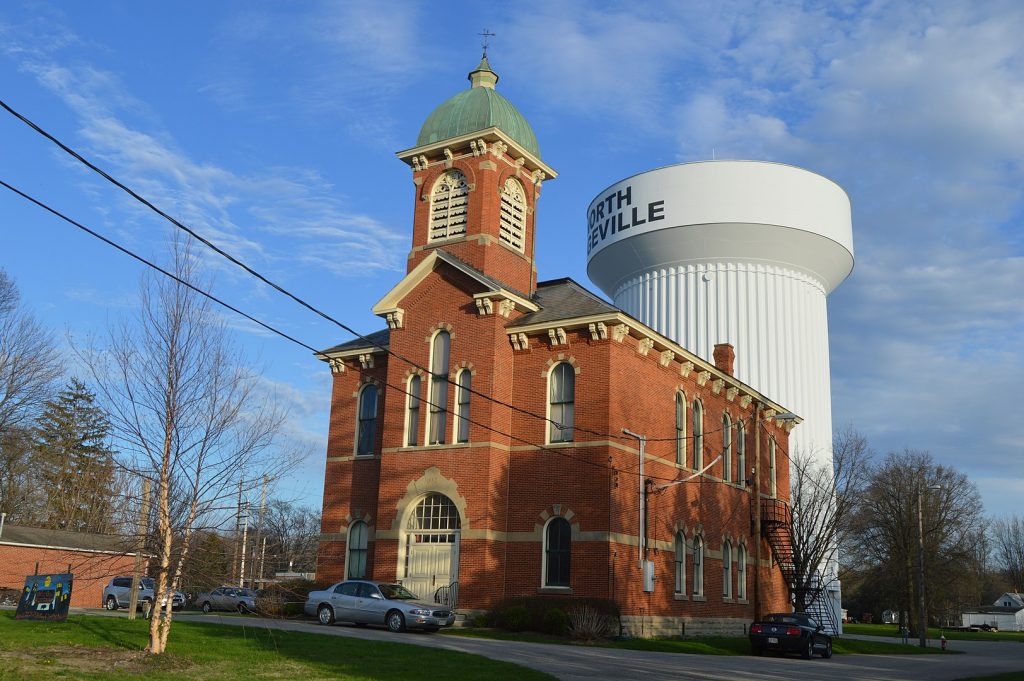 Located south of Avon Lake is the city of North Ridgeville. It is also part of the greater Cleveland area and is also roughly half an hour by car to Cleveland's downtown area. North Ridgeville has been ranked as the safest city in Ohio and one of the safest in the USA. In addition to that there is the Sandy Ridge Nature Reservation and sports centers for golf and tennis.
North Ridgeville's population grew by 53% since the 2000 census. Despite growing faster than some other cities, average property prices grew by 14.5% in the past year. The price of a home in North Ridgeville is $259,000 on average with monthly rent listed as just below $1000. The rate of home ownership is very high and listed at 87% making rental properties scarce. This could potentially be a great opportunity for real estate investors.
4. Dublin, Ohio
Situated just north of Hillard and part of greater Columbus is Dublin, Ohio. Dublin has been ranked as the 12th best small city to live in according to WalletHub. With close to 10 public parks for a community of roughly 50,000, it is easy to see why. The majority of the population work in the medical field with Cardinal Health and OhioHealth being the largest employers.
Dublin has basically doubled since the 2000 census and has grown by close to 55%. Dublin's population is very highly educated and affluent with the majority of households earning above $200,000 per year. As such the average home value is listed as $495,000, a 15% increase since 2021. Rental fees were listed as $1400 on average in 2021. Dublin can be a great spot for real estate investors as the population is affluent, returns are high and the population is a tad older.
3. Delaware, Ohio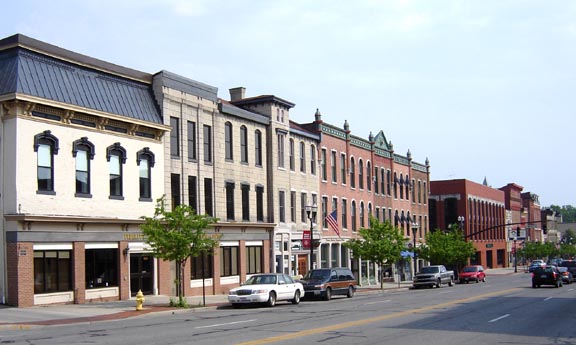 Located 30 miles north of Columbus, and a bit northeast of Dublin is Delaware, Ohio. Delaware is a posh college town with Ohio Wesleyan University located within the city border. Money Magazine listed the city as the 32nd best city to live in, in the USA and cited its vibrant downtown district as one of the reasons.
Delaware is slightly more affordable than Dublin with housing costing $323,000 on average a 16% increase from 2021. The percentage of homeownership is 62% indicating a vibrant rental market possibly made up in part by the many college students. The average rent is listed as $930 circa 2020 and the age demographics indicate a younger population.
2. Avon, Ohio
Located between Avon Lake and North Ridgeville lies the municipality of Avon. It is the home to Sprenger Stadium which hosts the Lake Erie Crushers baseball team. In addition to that, the Railroad Brewing Company and other craft breweries are located in the area. Not to mention that downtown Cleveland is just 20 minutes away by car.
Population growth in Avon has been extremely high for Ohio with a 101% increase between census'. Average housing costs $388,000, a 14% increase since 2021. Median rent is listed as $1,235 as per 2021 and likely increased slightly. The average Avon family is middle class to upper-middle class based on annual earnings. Home ownership is listed as 84% which could be beneficial for buy-to-rent investors as the market is quite small.
1. Pickerington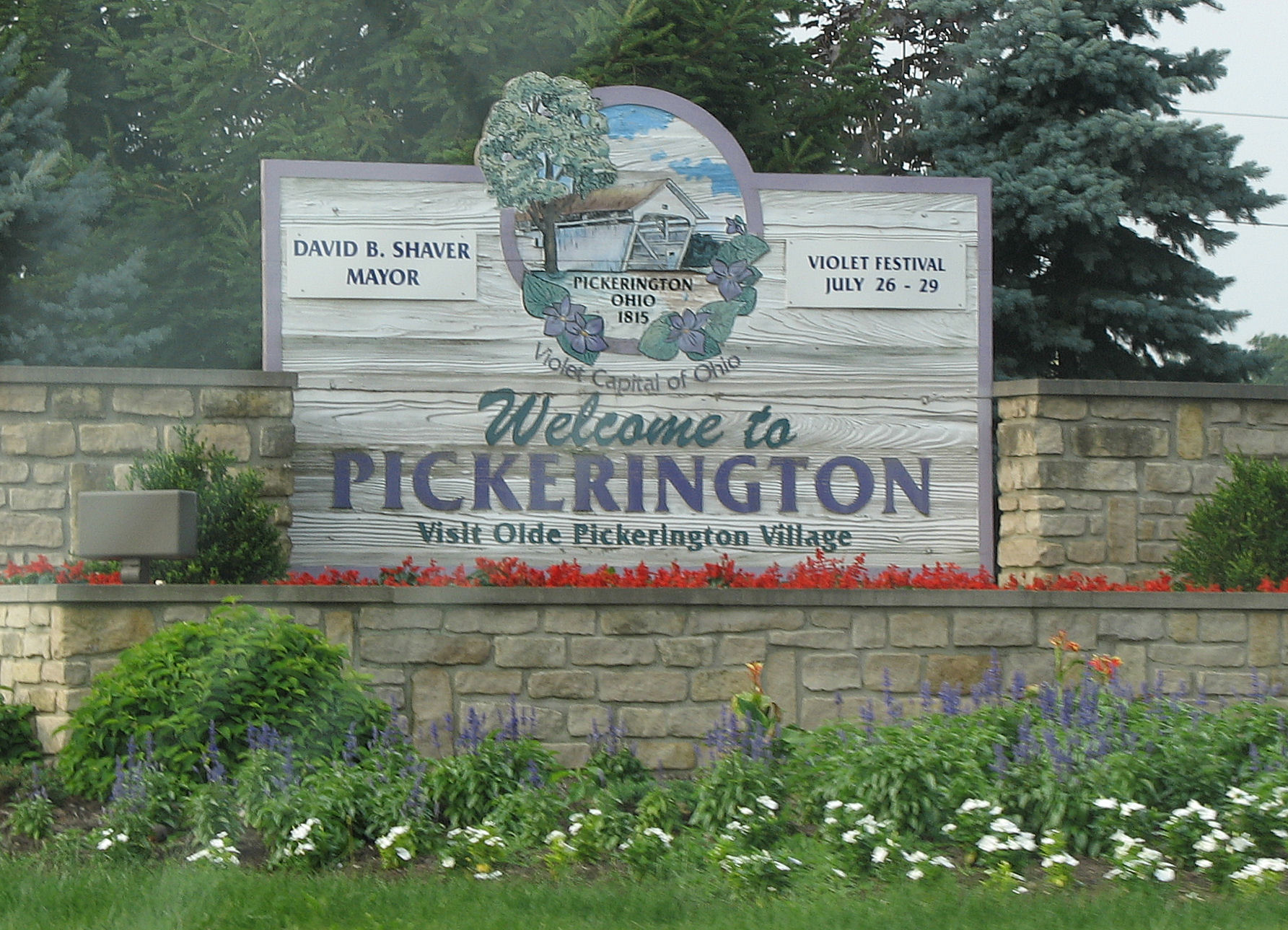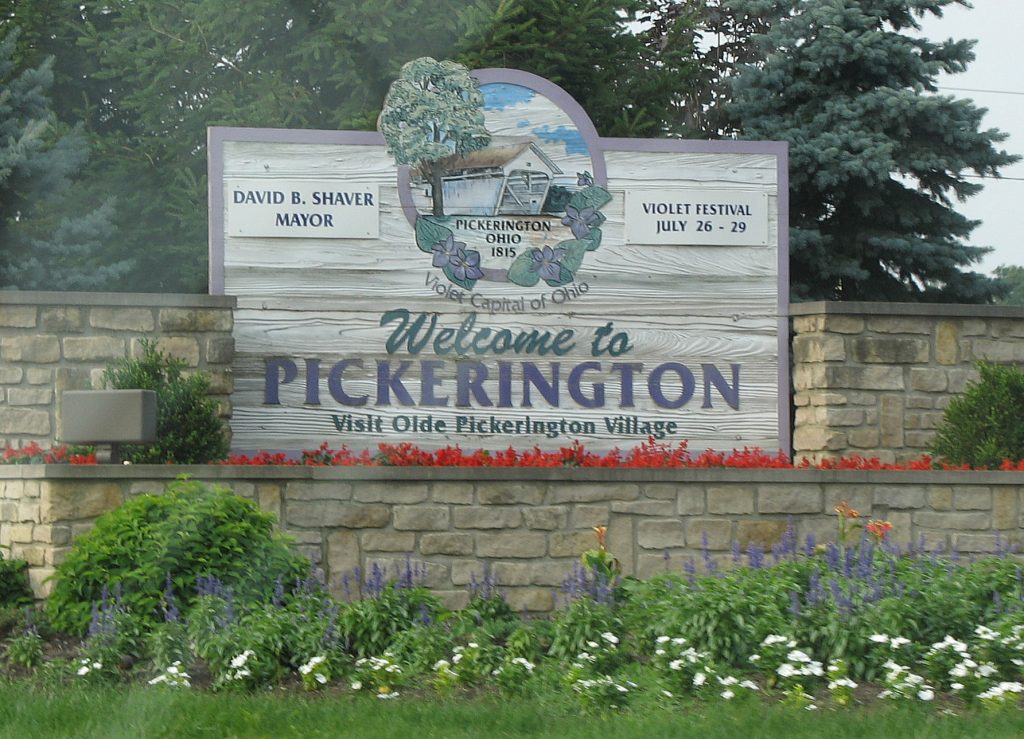 Another suburban city just 14 miles east of Columbus, Pickerington is a small city with a lot to offer. It is home to the Motorcycle hall of fame, a historic downtown shopping area, and features rolling hills and forests. Downtown Columbus is also just roughly a 15-minute commute by car so fun is always around the corner.
Pickerington grew by an explosive 120% since the 2000 census bringing its population to 23,000 currently. The average home evaluation has climbed by 18% in the past year alone bringing the average property cost to $351,000. Monthly rental averages at $1138 circa 2021 and Pickerington is growing at a rate of 4% annually. The population is mostly middle class and affordability seems to be one of its reasons for growth.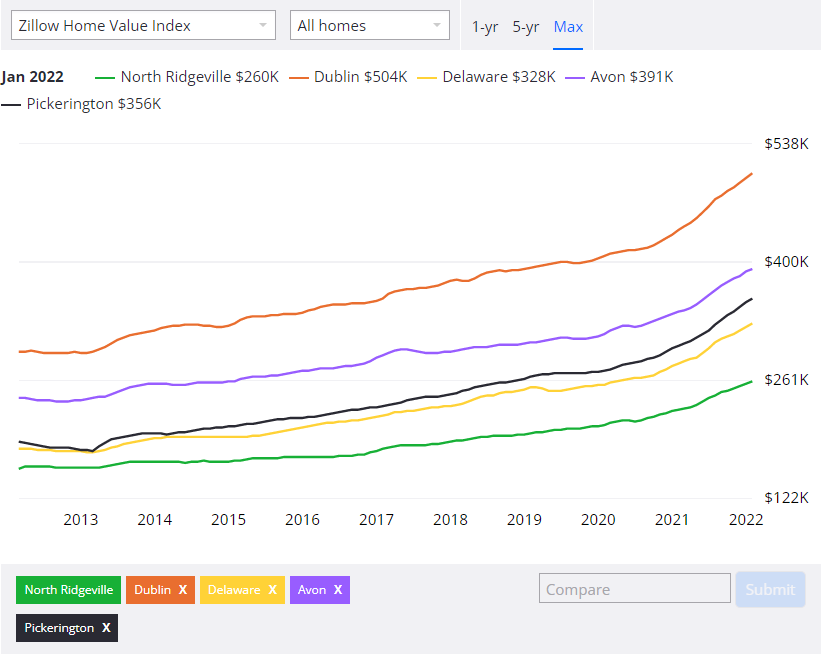 Start Owning Real Estate in Ohio
Interested in financing or refinancing an investment property in Ohio? We can help!
We at USA-Mortgages provide specialized mortgage programs for international real estate investors interested in purchasing an investment property in the US. Additionally, we offer refinancing options to those who already own a property.
We offer an easy, streamlined solution for non-US residents interested in financing or refinancing properties at attractive rates. Our consultants will find the best home loan or refinancing option available and assist you in filling out your application. Make the first step in owning or refinancing a property in the USA. Contact us for more!
*Sources: The US Census Bureau, biggestuscities.com , worldpopulationreview.com , & Zillow.com