Indiana or "Indian Land" is an amazing state nestled in the heart of the American Mid-West. That may also be the reason its motto is: "The crossroads of America". As its name suggests, it was Native American territory until Congress passed legislation on May 7th, 1800. Several years later, the territory received statehood.
Throughout the 1900s Indiana was a hub of manufacturing and considered a "rust belt" state. Like other rust belt states, it is bordered by one of the great lakes. In the case of Indiana, Lake Michigan is part of its northern border. It is separated by Kentucky in its south by the mighty Ohio River.
While not a New England state, Indiana is a state that is well known for its higher learning institutions. The state is home to over 5 top-notch universities. This includes Indiana University, Purdue, Ball State, Notre Dame, and Butler University.
Sports is a big deal in Indiana and the locals, typically called Hoosiers are known for massive tailgate parties outside the venues. It seems that it doesn't matter if it's the NFL's Indianapolis Colts, the NBA's Indiana Pacers, or any Indy 500 race, chances are you'll see a massive party in the parking lot.
The landscape is mostly plains and fields as far as the eye can see. There are several creeks and rivers that crisscross the Hoosier State and a lot of caves, which are great for exploring. Some of these caves are hundreds of feet deep and can be traveled by boat.
Last but not least, Indiana is growing at a fast pace of 1.06% per year. While it may not be growing as fast as Florida, it is more than double the national average.
Employment in Indiana
While primarily known for agriculture and never-ending fields of corn, there are plenty of other industries that call Indiana home. The steel industry is still big in the state and accounts for 27% of the U.S. steel production. The auto industry has also remained as a big player in the region, with Subaru, Toyota and Honda operating manufacturing plants.
Energy is also big in Indiana. There are several hydro eclectic dams in the state, as well as solar, wind and geothermal energy production plants. Some of the states corn and produce is also being used as biofuels, and Indiana is becoming a leader in biofuel production.
A lot of mining also occurs in the state. Many iconic buildings such as The Pentagon and the Empire State Building where built using limestone from Indiana. In addition to that there are a few oil fields in the southside of the state.
The pharmaceutical industry also has a big presence. The company Eli Lilly is headquartered in Indianapolis and a few others call the state home.
Tech companies are scarce but growing as well.
Honorable Mention – Indianapolis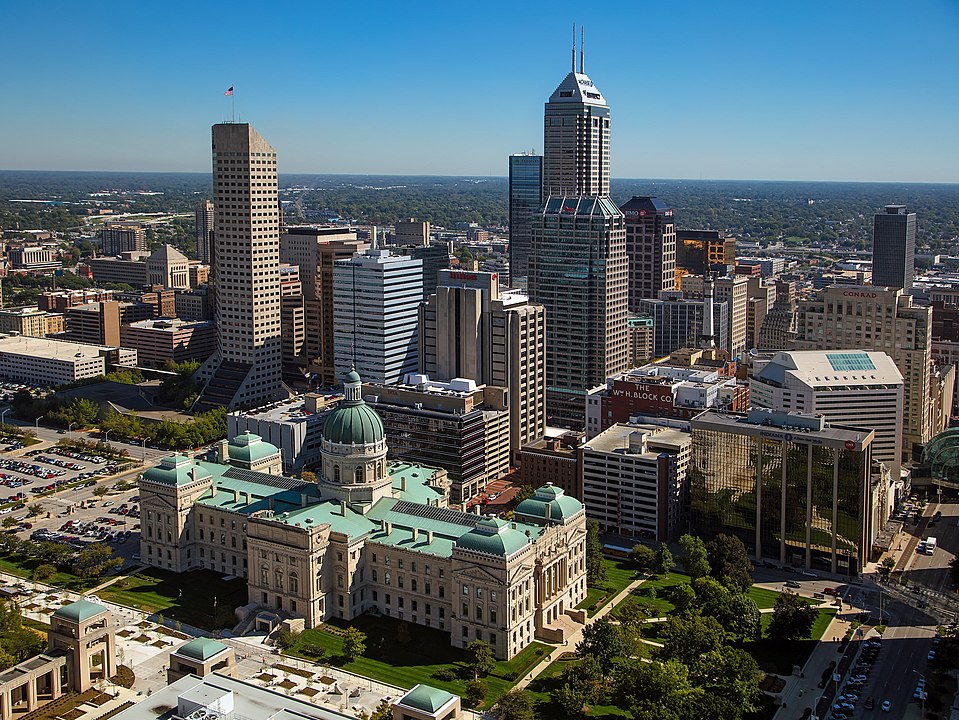 The state capital and the largest city of Indianapolis has a lot to offer. It is located in the heart of central Indiana and has several picturesque creeks and rivers crossing it including the White River. It is home to one of the largest municipal zoo's in the Midwest and hosts several museums as well. The Indiana University and Ivy Tech Community Collage are also located in the city center. Forbes has ranked the Indianapolis as one of America's most underrated cities in 2018.
Indianapolis is growing at a steady pace of 0.61% per year and has grown by 8.8% since the 2010 census. The rate of homeownership is rather low at 53% possibly due to the higher learning institutions in the city. Average home prices have increased by 19% in the past year making housing cost $217,000 on average. Median rent is listed as $900 a month but may have increased since.
10 – Bargersville
18 miles directly south of Downtown Indianapolis, sits the city of Bargersville. It is a quaint all-American suburb with plenty of single family homes on large manicured yards. The city is home to the Mallow Run Winery and Taxman Brewing company, which is great for adults looking for a drink. There is also a few highly rated golf courses just outside municipal lines.
The city is growing at a fast pace of 3.52% per year and has grown by 124% since the 2010 census. It is currently home to just below 9000 residents and shows no signs of slowing down. Home ownership is high at 78% and homes are currently valued at $370,000 on average. Median rent in recent years is listed at $1000 per month.
9 – Avon
13 miles west of Indianapolis sits the town of Avon, Indiana. The town has a unique haunted bridge, which is part of their urban folklore. Rumor says you can hear a ghostly wail when driving beneath it at night, and one should honk their horns to ward off the spirit. It is also an upscale suburb similar to Bargersville in many ways.
8 – Monrovia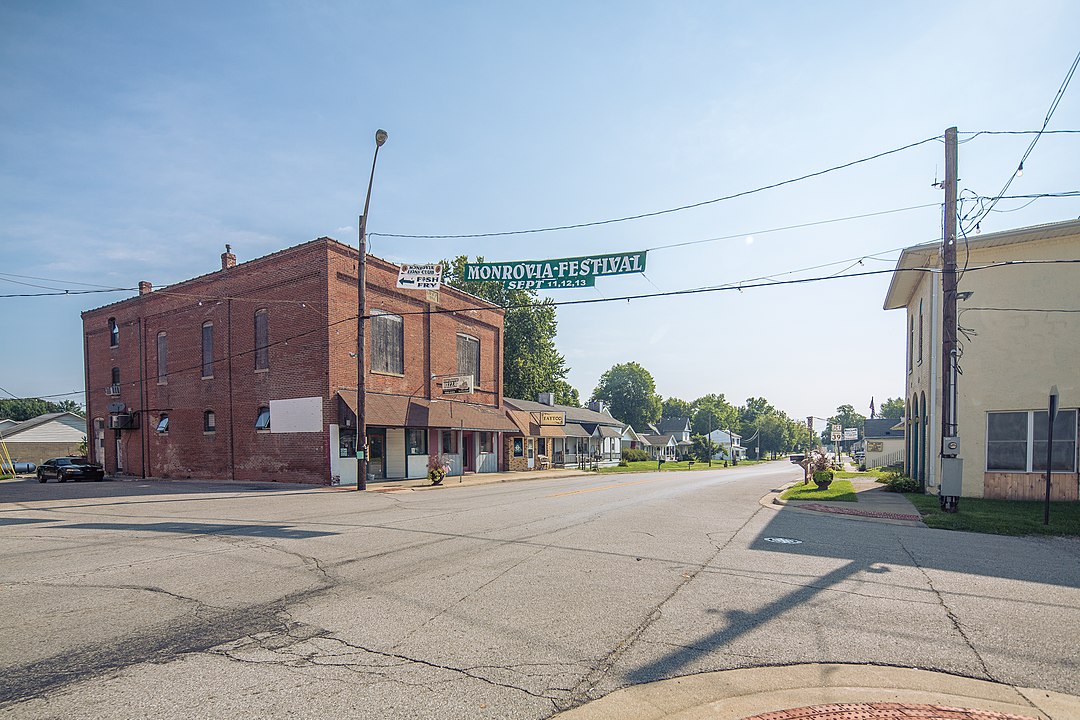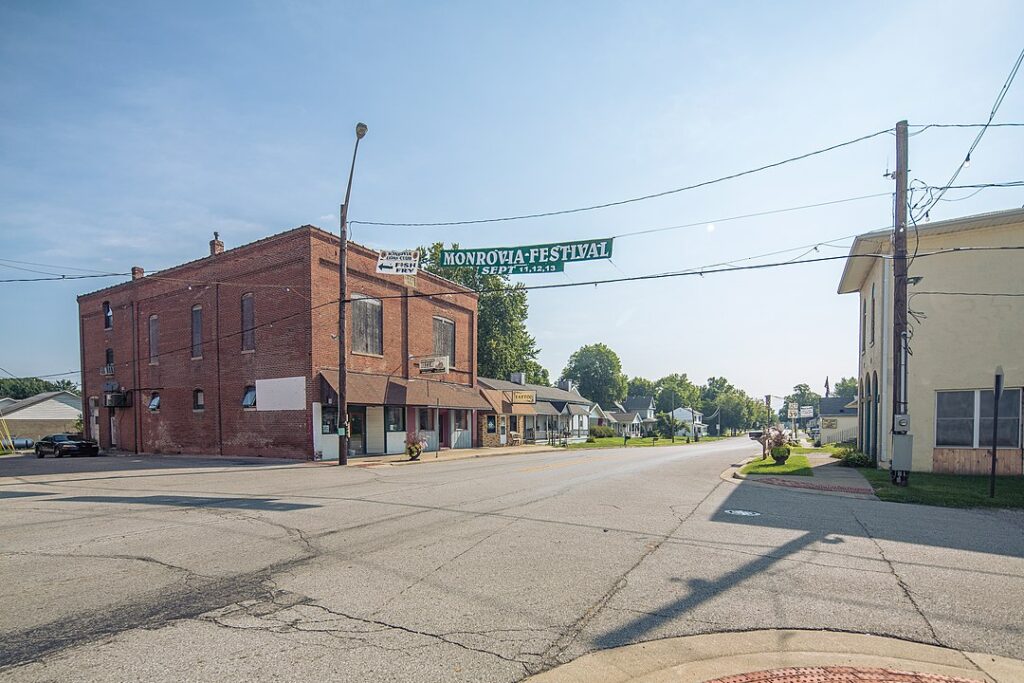 Not to be confused with the capital of the African nation of Liberia, there is also a small town in Indiana bearing the same name. It is also part of the greater Indianapolis area but a but further off than previous mentioned cities. The city was the subject of a documentary aptly named Monrovia, Indiana in 2018 which focuses on the town and tightknit community.
Monrovia is growing at a fast pace of 2.59% annually. It is currently home to 1600 residents which is a 53% increase since the 2010 census. The median age of the population is 29 on average which indicates that there are many young families with children in the area. Homeownership is very high at 92% but housing is affordable at $256,000 on average. Rent was listed as $1000 in recent years, although there is very low inventory and a landlord could negotiate for more.
7 – Fish Lake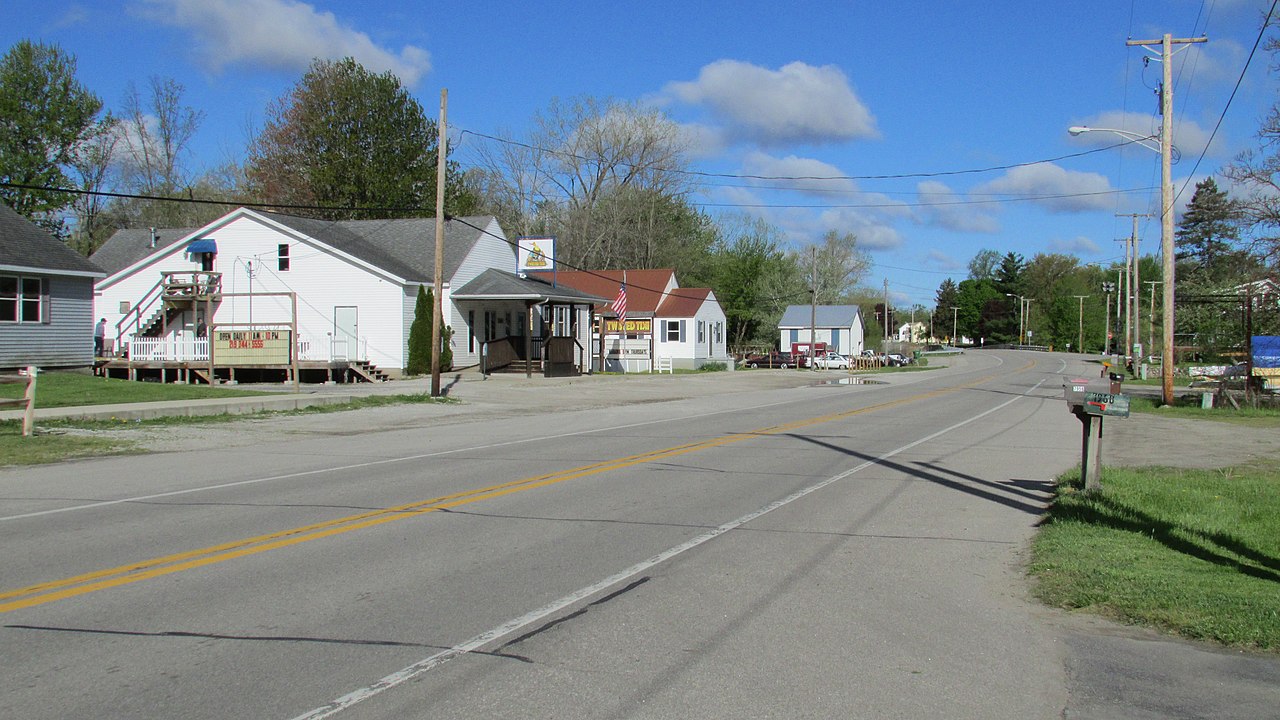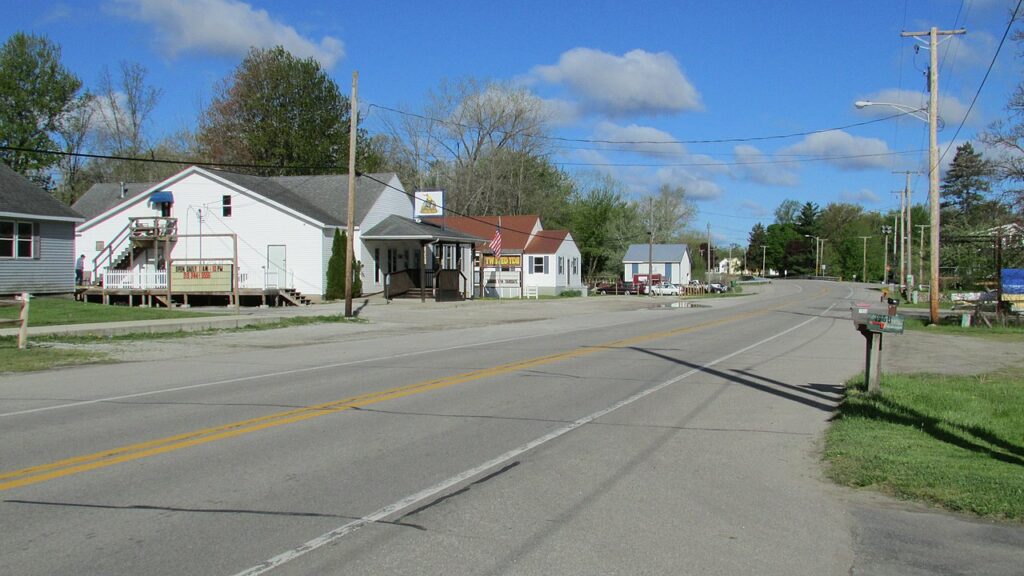 Near the states northern border with Michigan sits the small municipality of Fish Lake. It is a suburb of sorts to South Bend which is just 20 minutes away. Fish Lake is very well named as it sits on a large lake bearing the same name, which is hopefully full of fish. The majority of the residences are larger lakeside properties and plenty of boats can be seen around the town. There are many vacation homes in the area owned by Chicago natives and the famous gangster Al Capone was rumored to own houses in the area.
Fish Lake is home to mainly an older crowd as the median age is 48. This suggest plenty of retirees. The older population may be the reason for high homeownership, which is listed at 78%. The number of residents is currently 1605, a 57% increase since 2010. Housing is very affordable and is listed as $206,000 on average. Rent is listed as $759 per month. The town's low costs and natural beauty may draw in many more pensioners in years to come.
6 – Burns Harbor
On Indiana's northeast border, roughly an hour from Chicago's downtown area is Burns Harbor. The city sits on the banks of Lake Michigan and took its name from a local port. The city is home to a handful of steel mills and manufacturing plants. The Village in Burns Harbor is a relatively new and upper scale suburb with picturesque 3 story homes. There is also the crystal clear waters at Boaters Beach on Lake Michigan nearby.
Burns Harbor is growing at an annual rate of 1.64% per year and has increased by 66% since the 2010 census. It is currently home to just below 2000 residents. The rate of homeownership is a bit above the norm at 73%. The average home costs $270,000 according to Zillow and rent brings in $1,175 per month.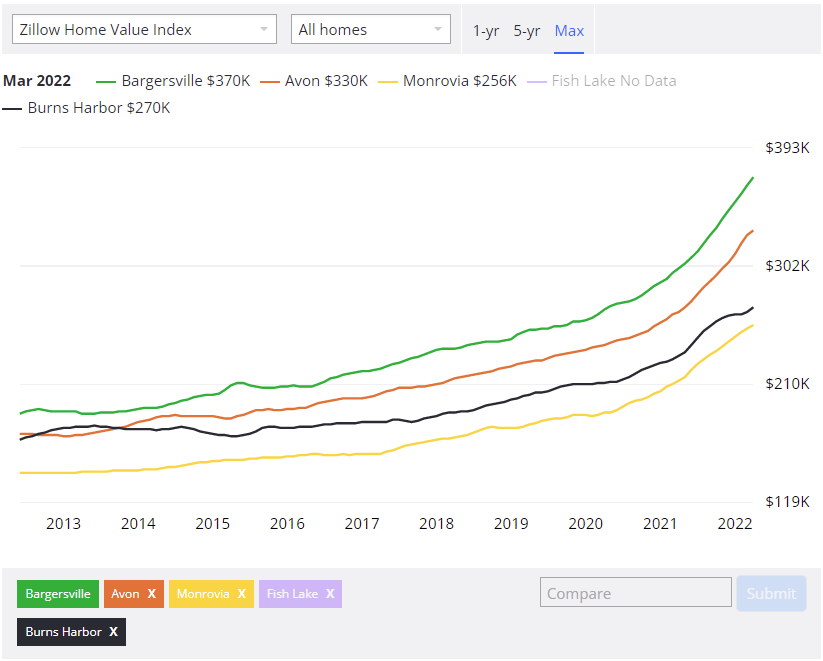 5 – Westfield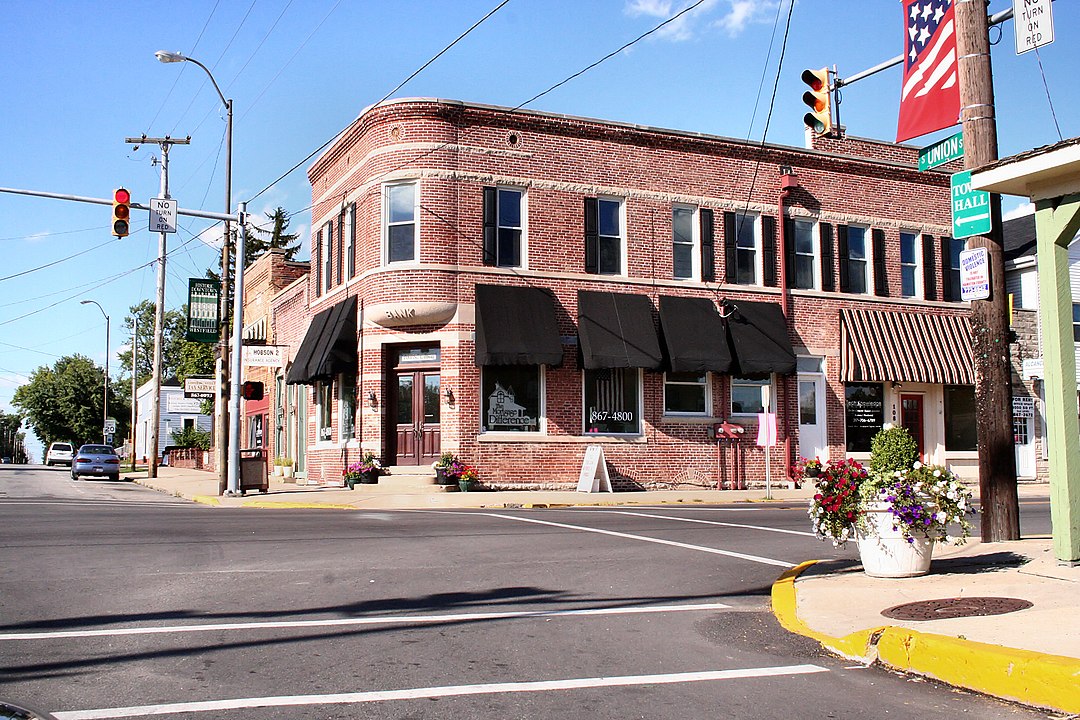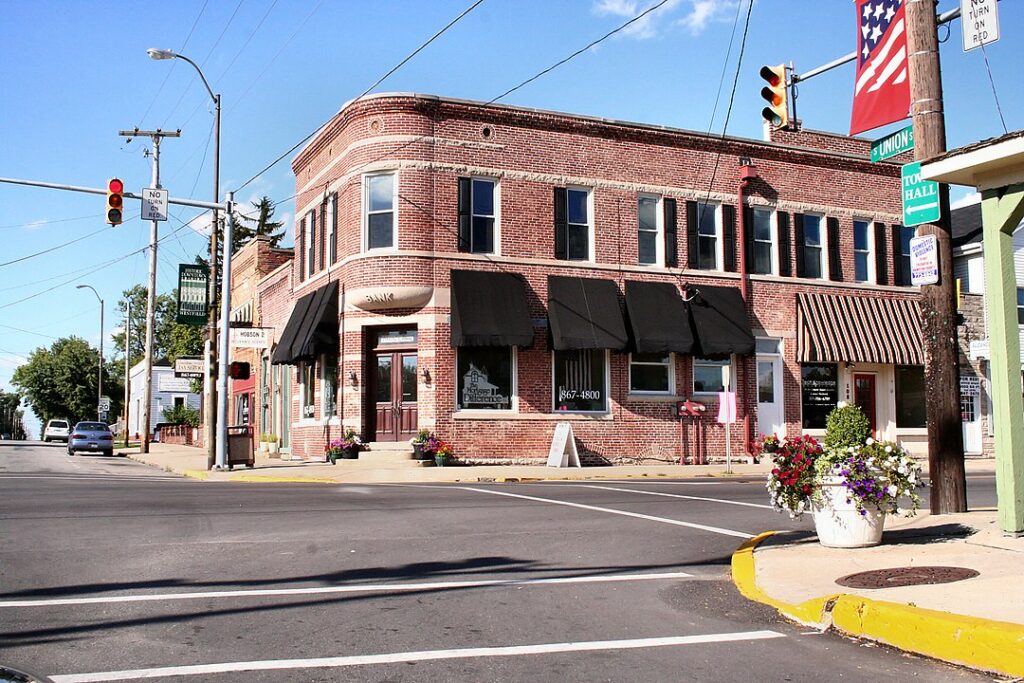 20 miles north of Indianapolis is the suburb of Westfield. The city is home to the largest youth sports campus in the entire United States. It hosts the Little League World Series, USA Archery finals and US Club Soccer Finals. Other than sports, the city is dotted with many different small lakes and ponds, which adds to its charm.
Westfield is growing at a rate of 4.46% per year and has increased by 66% since the 2010 census. The town is home to over 50,000 residents currently living within its borders. The rate of homeownership is very high at 81%. Housing prices have increased by 22% in the past year and housing costs $417,000 on average. Rent is affordable and is listed as $1200 per month in recent years.
4 – Collegeville
Halfway between Indianapolis and Chicago is the tiny township of Collegeville. The town as the name suggests is home to a college and in its case, Saint James College. The town is bordered by the slightly bigger city of Rensselaer to its north. It is a small and quiet college town and is home to students, staff, and those that appreciate small town life.
Collegeville's population has increased by 65% since the 2010 census. Despite its growth it is still very much a small town and home to only 547 residents. The median age is vey young on average and is listed as 20 years old. The rate of homeownership is listed as 100% which seems incomprehensible. Housing prices are low at $184,000 on average. Rent is also affordable at $750 per month.
3 – McCordsville
18 miles northeast of Indianapolis is the suburban municipality of McCordsville. It is a nice fast-growing middle class suburban community with a nice main street. On its northern border sits the Geist Reservoir and Indianapolis Yacht Club. There is also Daniel's Vineyard, a highly ranked winery which offers tastings in town.
The city is growing at a very fast annual rate of 4.51% and is home to 8500 residents. This is an 79% increase from the 2010 census. The rate of homeownership is very high at 93% and offers buy-to-rent property buyers a chance to negotiate in their favor. Housing has increased by 23% since 2021 and is $333,000 on average, while rent is listed as $1228 per month.
2 – Greenville
On the southern border with Kentucky, sits the very small suburban town of Greenville. The municipality is just 16 miles northwest of the much larger city of Louisville, Kentucky. It is a small town that is full of history and was the home of the early 20th century industrialist John Baptiste Ford. The city has lots of peaceful woods and nature surrounding it, and on the other hand is close to Louisville's action.
Greenville's population has grown by 111% since the 2010 census and is growing at an annual rate of 5.80% per year. It is still very much a small town with only 1258 residents. The rate of homeownership is listed at 92%. Housing prices have increased by 15% since 2021 and is now $312,000 on average. Rent is rather low and is listed as $775 per month.
1 – Whitestown
Part of the greater Indianapolis area is Whitestown. It is roughly 20 miles away from the larger city. The city is home to many different logistics centers including Amazon and GMC which may have contributed to its growth. Many different retail shops and restaurants have opened up in the area recently, saving residents from the need to commute to Indianapolis. There are also parks, a hiking trail and a microbrewery in the city.
Whitestown is known for being Indiana's fastest growing city. It's growing at a pace of 4.74% per year and is home to 10,500 residents. This is a 266% increase in population since the 2010 census. Homeownership is close to the state average at 71% which indicates that there is a healthy rental market. Housing prices in Whitestown have increased by 25% since 2021 and currently stand at $348,000 on average. Rent is also a bit higher than average and was listed at $1,317 per month.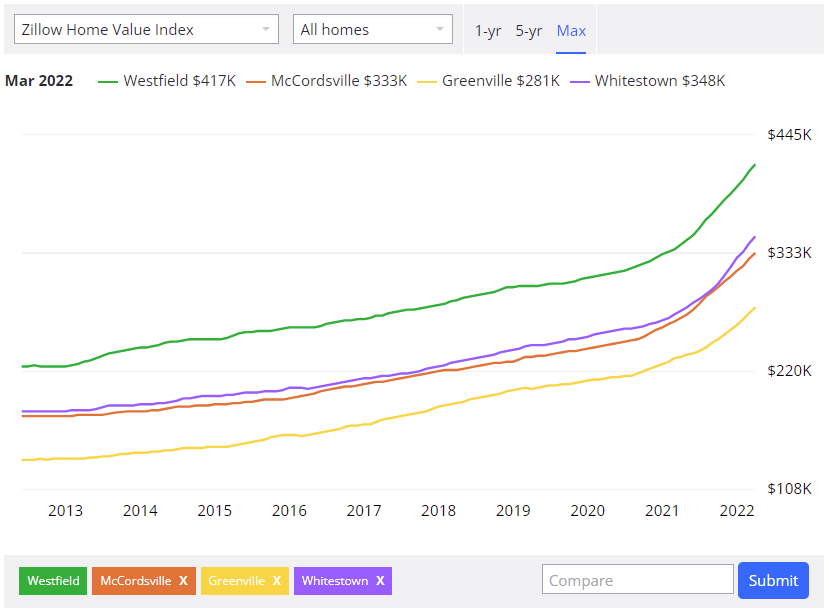 Indiana & Real Estate
The Hoosier State has relatively low taxes, offers an affordable cost of living and has some interesting local delicacies. Certain parts of the state, especially the greater Indianapolis region and the north, have been growing fast. The states slow paced small towns and simple lifestyle offer a unique charm not seen in many other places. It's easy to fall in love with a state like Indiana.