According to the data, investing in real estate tends to provide some of the safest and best returns. It is considered by most to be a tried and tested way to grow wealth according to some financial advisors, such as Robert Kiyosaki. In addition to that, it seems to be a significant part of the investment portfolio of the wealthy.
Despite this, making the leap and buying a property is a big step for many investors, even if it is a second property. This can be due to the many different stages involved in purchasing a property.
So far it seems that 2022 may be one of the best years in recent history to buy a property or expand a real estate portfolio. Let's see why:
Low Interest Rates
Interest rates are considered very low at the moment. The Prime Rate is still listed as 3.25 according to the Wall Street Journal. This is the lowest interest rate seen since 2008 according to FedPrimeRate. With interest rates at such low levels, financing and refinancing property could be seen as especially attractive to investors.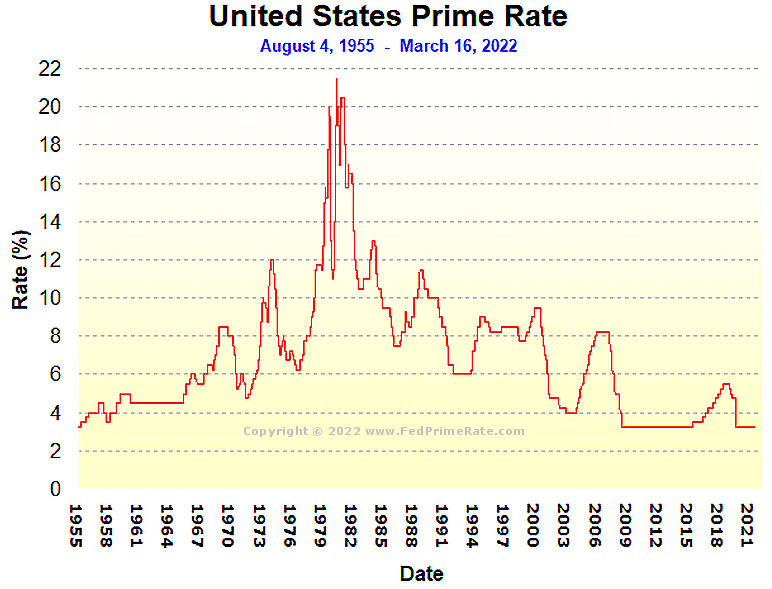 In addition to the fact that rates are low currently, they are anticipated to rise. According to Reuters, the Federal Reserve is planning to raise interest rates 3 times in 2022 in an attempt to combat inflation. Median forecasts suggest that the rate will rise between 0.75-1.00% by the end of 2022.
Rising Inflation Rates
Following the Covid-19 pandemic, inflation rates are due to rise beyond the average in 2022. The inflation rate since 2010 tends to be around 2% on average. As we've discussed in a previous blog post, inflation in 2022 is anticipated to be much higher. Some experts believe 7% inflation could be possible in 2022.
As prices of nearly everything are rising, most investors are looking for a hedge against inflation. One of the best ways to do that is purchasing real estate as an investment, especially buy-to-rent properties. The property's price will likely increase over time and a tenet will cover the mortgage and earn you an additional revenue stream on the side.
Average Rental Fees Are Increasing
According to CNBC, rental fees for a single family home have increased by over 9% between 2020 and 2021. Furthermore, they anticipate another major increase in 2022. This increase in average rental fees seems to be outpacing housing costs in most areas in the United States. This creates another incentive to be a property owner, especially for buy to rent purposes as rental fees are overtaking housing prices.
Housing Prices Are Due to Drop
While rental fees are rising, prices of purchasing a home are expected to drop slightly according to the Mortgage Bankers Association and reported by Yahoo. According to the Mortgage Bankers Association, median prices of homes in the United States may face a small correction of 2.5% the end of this year. Growth is expected to return in 2023 with anticipated increases of 1-3%.
Lowered average prices of homes creates another unique opportunity for real estate investors.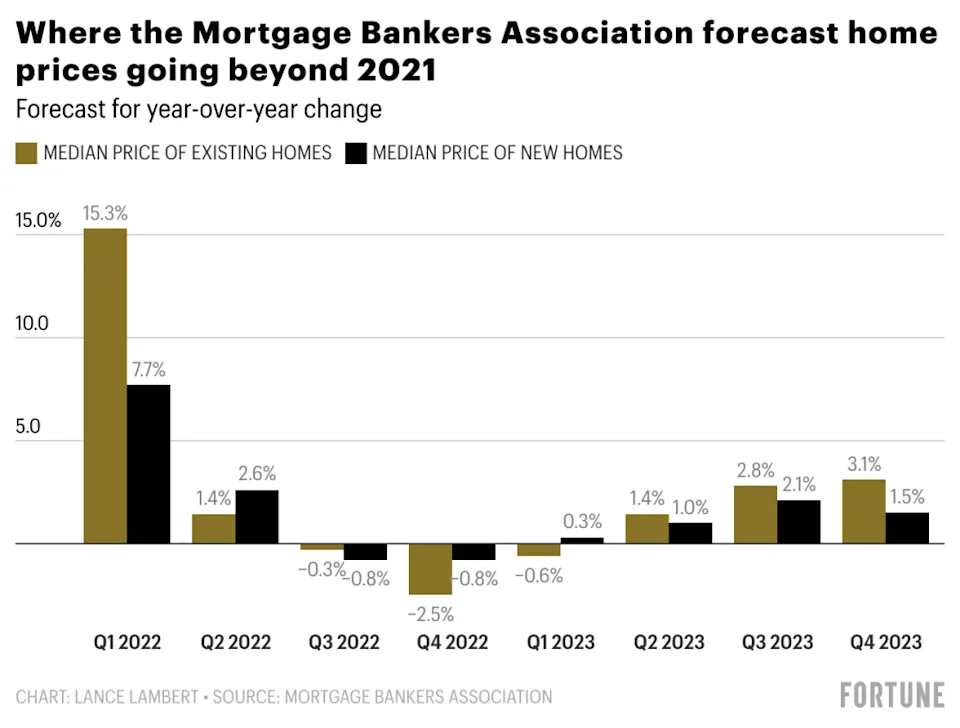 The USA is Facing A Housing Shortage
Due to supply chain and labor issues related to Covid-19, construction of homes is experiencing a slow-down. According to CNBC, construction of single family homes are being built at the slowest pace since 1995. This is creating a shortage of housing amidst high demand.
Real Estate Investors' Perfect Storm?
So far 2022 has been an interesting year for real estate investors with rising housing prices. 2022 is one of the best years to buy a property for rental purposes or expand a real estate portfolio. It seems that the combination of low interest rates, rising inflation, average rent on the increase, and housing issues makes it a perfect opportunity for investors.
Buy an Investment Property!
Interested in purchasing or refinancing an investment property? We're here to help!
We at USA-Mortgages provide specialized mortgage programs for international real estate investors interested in purchasing an investment property in the US. Additionally, we offer refinancing options to those who already own a property.
We offer an easy, streamlined solution for non-US residents interested in financing or refinancing properties at attractive rates. Our consultants will find the best home loan or refinancing option available and assist you in filling out your application. Make the first step in owning or refinancing a property in the USA. Contact us for more!